1. Choose which type of ticket to buy
You can buy entrance ticket to GWK Cultural Park by clicking "Buy Tickets" on the Regular Panel. If there are special events, you can buy event tickets by clicking "Buy Tickets" on the Special Events panel.
---
2. Choose how many tickets you buy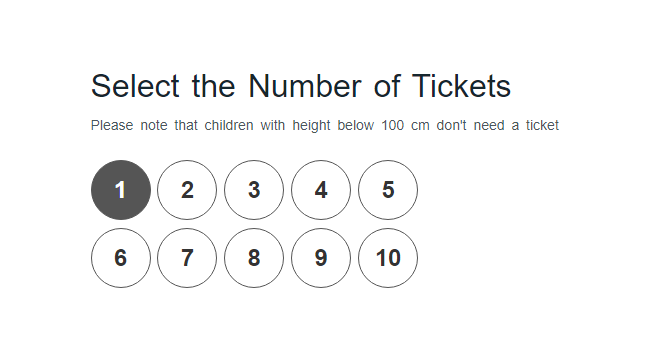 You can choose the quantity of tickets to buy. Children under 100cm in height do not need a ticket.
---
3. Choose which ticket you will buy

You can select the ticket by clicking the image.
---
4. Fill in the data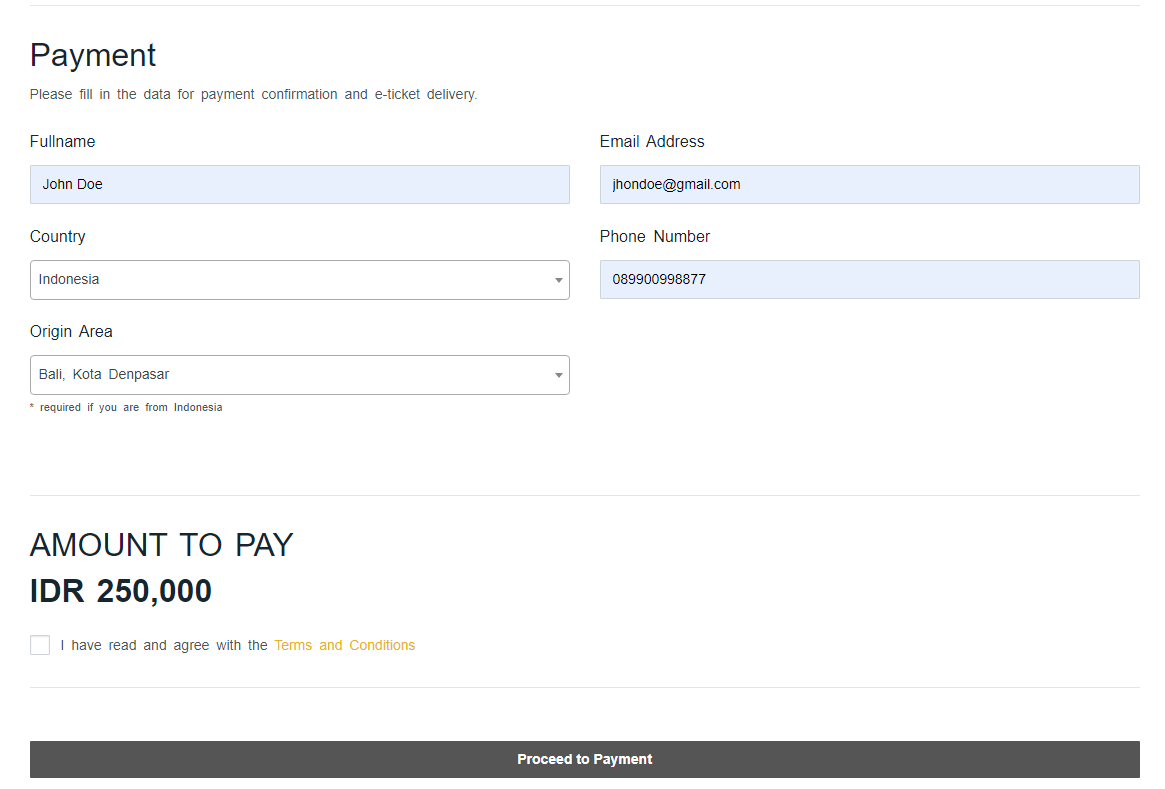 Fill in your fullname, email address, mobile phone, country and origin to process your payment. We will send your ticket to your email address that you filled here. Press "Proceed to payment" to continue.
---
5. Process your payment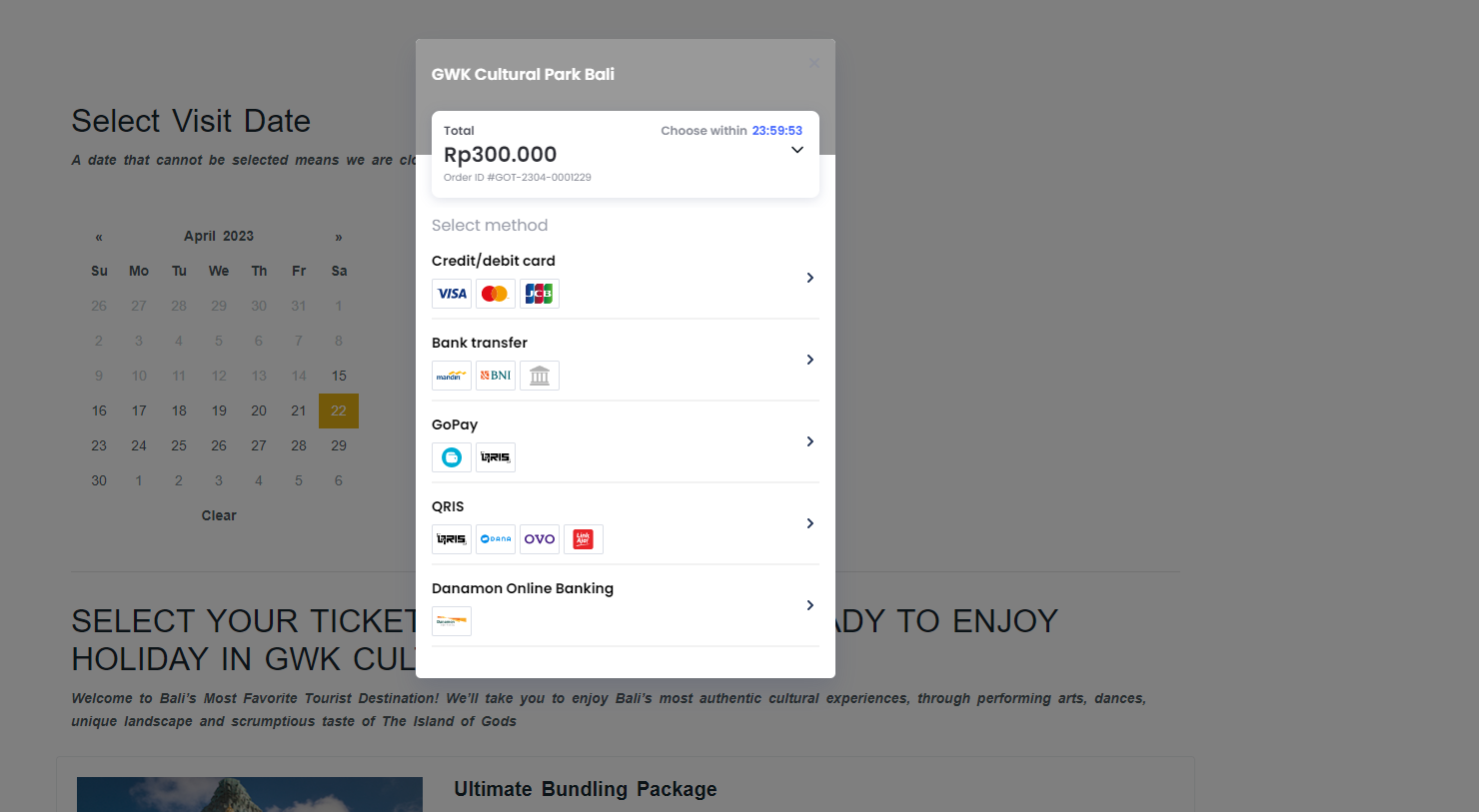 We provide payment with debit/credit card, Gopay, OVO, and QRIS. After you finish your payment, please wait until you receive the notification as shown in step number 6.
---
6. Finish transaction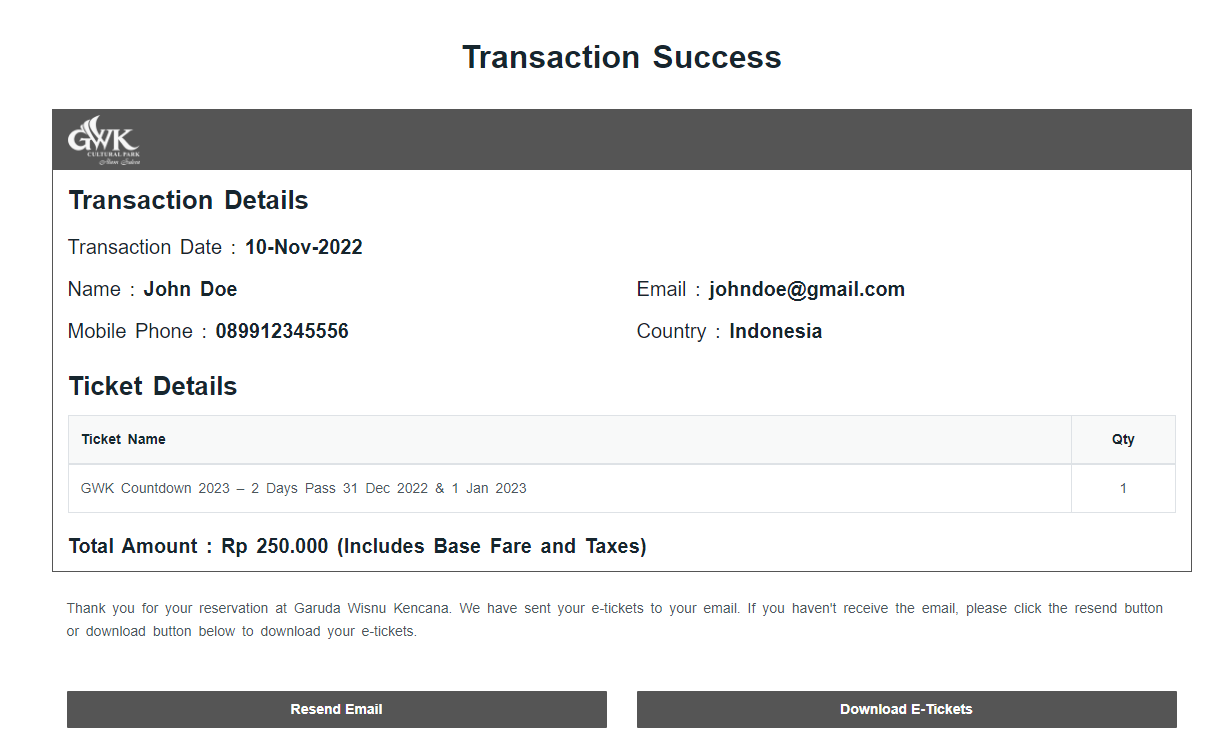 After successful payment, you will be directed to this page. Please check your email, whether the ticket has been sent or not. If not, you can click "Resend" button to resend the ticket to your email or click "Download" button to download the ticket file in pdf.